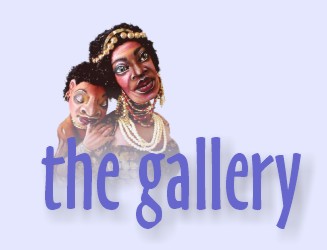 These are the sculpted dolls.....made in polymer clay, paperclay, papier-mache and porcelain. Most are one of a kind original dolls; some are reproduced and then individually detailed and finished so that no two are alike.
You'll find cloth dolls here; some of original one of a kind dolls, and some are interpretations of other doll artists patterns. All of them have that special attention to detail.

Here you'll find artwork of all kinds, from paintings and poetry to beading and stained glass.