"Cherish"
Third Place Winner at the Santa Fe Doll Art 2000
(in the Limited Edition Category)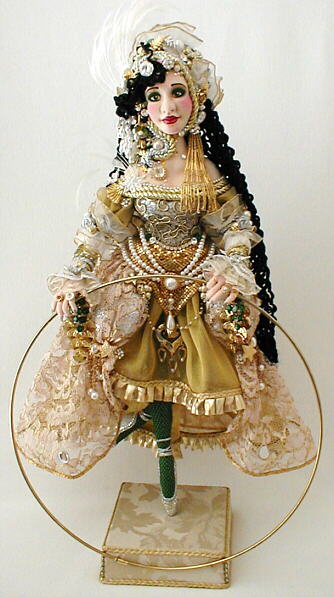 "Cherish" was made using the leftovers from years of collecting and saving. You can email me directly for more information.
"Ivory Coast Lullaby" and "Bellarosa" also won awards in different sections of the same competition.